We recently had the need for some more storage in the garage for business related inventory. My natural instinct was to build something. In hindsight, considering the cost of lumber these days, it might be just as cost effective to purchase something already made but this gave me an opportunity to do a little planning and get my power tools out. I love working with wood so it was worth it and also the exact dimension we needed.
The reason I used 2×2 material across the front edge of the shelves was to reduce obstruction of the shelf height. You could use 2×2 on the rear as well but I used 2×4 because the available 2×2 material at the lumberyard was very poor and I didn't want to rip several 2×4.
Materials required:
(11)2″x4″x8′
(4)2″x2″x8′
(2) 4'x8′ sheets of plywood for the shelves
#10 x 2 1/2″ Screws (fastening the 2″ members together)
#10 x 1 1/2″ Screws (fastening the shelf material to the 2″ structure)
Note that I added a center horizontal support across the top shelf shown in the picture. This enabled the most efficient use of the plywood. You can cut 2 shelves as a single piece from each sheet, then the top shelf can be made of two pieces, thus the additional center support.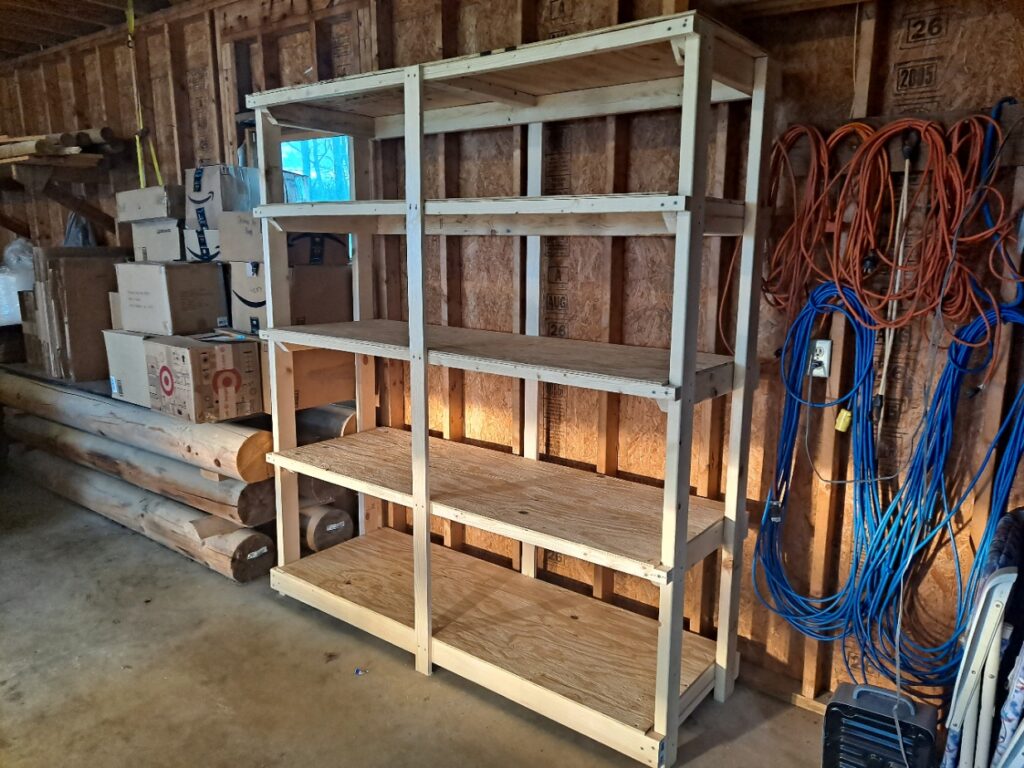 Here's the drawing for it. Click on the link below to download the PDF.
Have Fun.