A great man passed, May 9, 2021 leaving a great legacy.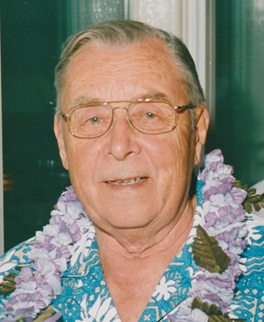 Obituary – Norman William Remus
Norman William Remus, beloved husband of 71 years to Joyce Remus of Lethbridge, passed away on Sunday, May 9, 2021 at the age of 95. He is survived by his children, Lynda(Dave) Navratil, Roy(Shari) Remus, Darryl(Wendy) Remus, and Neil Remus of Alberta and Jerry(Corinne) Remus of Tennessee. Norman was born in Wetaskiwin, Alberta as the middle of 5 children raised by loving parents Charles and Alvina Remus. He grew up on the family farms in Bear Hill and Brightview, Alberta and developed an enthusiasm for radio, including building a home transmitter to broadcast his family gramophone records to neighbours at the age of 11. He met his future wife at Bible Camp when they were 16 and never forgot her. After taking over the family farm at age 20, he ran into Joyce at 22 and they married 3 years later. Their first three children were born in Wetaskiwin and the final two in Edmonton where they had moved in 1956. Norm pursued his radio and TV interests in Edmonton where he was a devout supporter of Park Allen Baptist Church. In 1969 the family moved to Lethbridge where the family attended Evangelical Free Church and later Lakeview Mennonite Brethren Church while Norm started his own Remus Television business on 13 St N. Norm and Joyce moved west to Kelowna in 1983, where they loved to entertain family and friends in the heart of the Okanagan. They spent 8 months travelling Canada and the US in 1987 and enjoyed their winters in Yuma, AZ with Norm's sister Pearl and friends. They loved their home in the Kelowna hills and hated to leave it in 2013 to move back to be with family in Lethbridge. They enjoyed visits with their family – 13 grandchildren, 22 great grandchildren and 4 great-great's, and counting! We'll miss you dad.
A memorial service will take place the afternoon of May 22 at Christenson Salmon with internment to follow at Royal View. Current restrictions limit attendance to family; those that wish may join us online by contacting Christenson Salmon beforehand.